I went back to school. Shocking I know, but that's what happened. It is not as bad as you think – I am actually enjoying it. Anyway, last week we had an interesting discussion in class.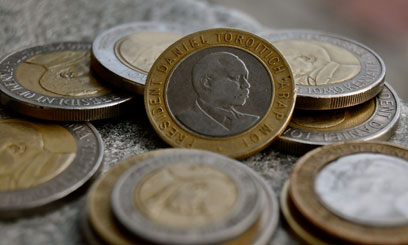 Let us consider the following scenario. You're an investor. You have some 5 million shillings that you want to invest somewhere. You are a Kenyan living in Kenya. Now, the last assumption is important because we all know what all your friends and family will tell you to do: buy a house, get paid rent monthly.
So let us say that you buy a 5 million house in Mlolongo. How much rent can you get for such a property? I would argue that you will get nothing more than KES 25,000/- per month for a house in Mlolongo that costs KES 5,000,000 to buy. Am I wrong? Contest that in the comments below.
So you'll be getting 25000 x 12 = 300,000 a year. 300k per year is a 6% return on your investment. Nice eh? Nope. It is actually a shockingly bad return on investment.
Right now (the link leads to a PDF document) you can invest in a Kenya government bond which will give you about 12% returns per year. DOUBLE what you get from a rental real estate investment. This is crazy.
Government bonds are generally thought of as "risk free" investments because the government will always, always pay up. This may not be true everywhere in the world but you get what I mean, right? if an investor is a rational investor (i.e. not stupid) then they will never invest in anything if it returns less than the risk free government bond. Why would you take any risk anywhere if you have a guaranteed 0 risk investment as an option?
If you follow this train of thought then it means that any other good investment simply HAS TO yield a higher level of returns than the government rate. Why? Because it is higher risk. A house can burn down but the government can never "burn down"… see what I mean? Why would you invest in something higher risk, for less returns? It simply doesn't make sense. Any right-thinking person would never ever do it.
And yet Kenyan "investors" do it all the time. Why is this? Are we crazy??
Small note
I know, I know, there exists governments out there (maybe even in here) that can and do default. But: 1) we're assuming this is not the case and 2) if a government defaults then all the houses and other investments in that country also go up in smoke.