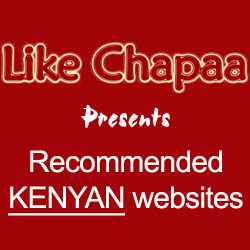 Ufahari.com – Ufahari publishes a regularly updated innovations news website, provides organizations with trend reports, and hosts events where uniquely brilliant, and creative ideas can be shared. It's a nice new site that looks to have a great future. The best things about it are its unique design and its focus on Africa.
Kikulacho – well, I think you have to see this site for yourself. A site that showcases pictures and videos from our land of Kenya. The pictures on the site show Kenya as akina CNN would never show it. From the site: From our beautiful country, wonderful people, rich culture, to our sense of humor. On this website we give you the opportunity to see and to display what your idea of being Kenyan is.
Flops
http://www.kenyafreelance.co.ke/ – this site is built on a wonderful idea. What if you could build the Kenyan version of Freelancer.com? There is potential to build something great and make money if you can connect Kenyan workers to Kenyan employers seeking local freelancers. This site could be great, clearly, but it has been poorly built and looks to be abandoned. You have an opportunity to do a better job.